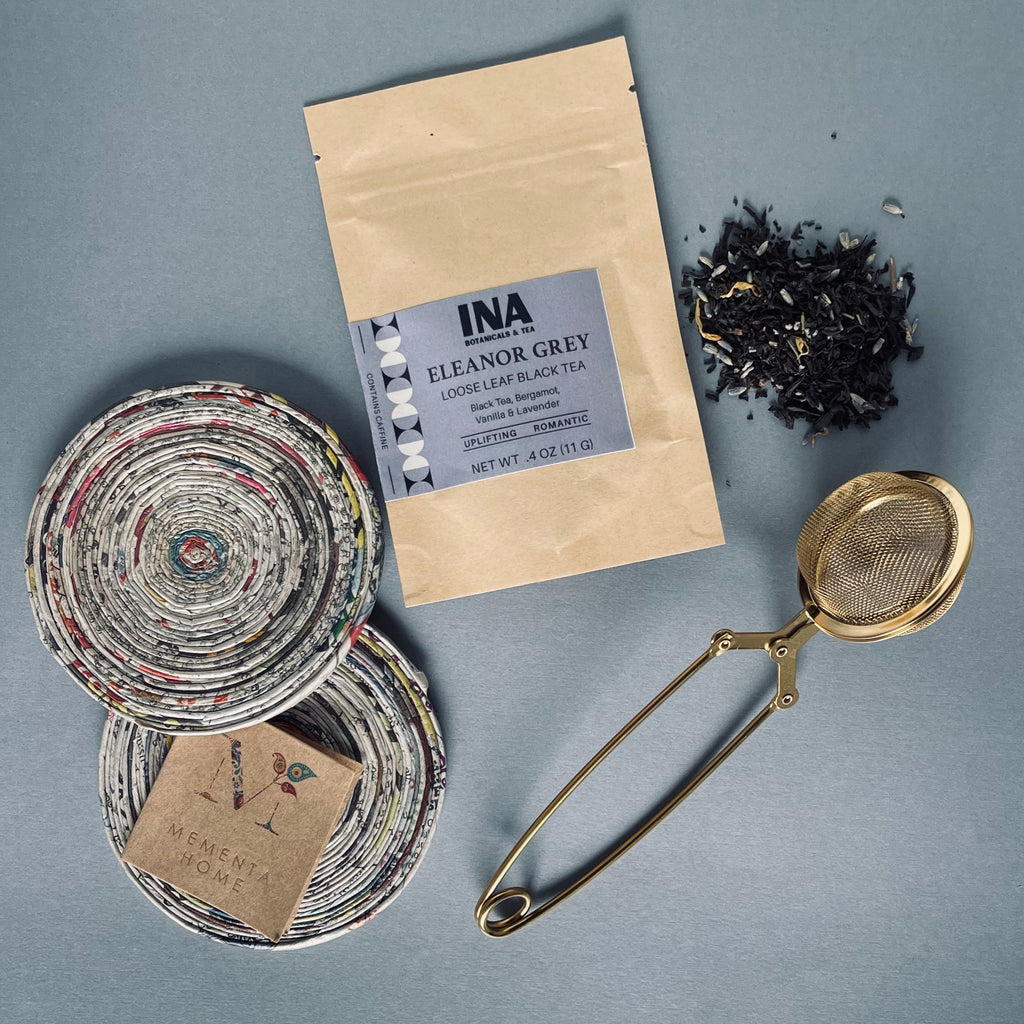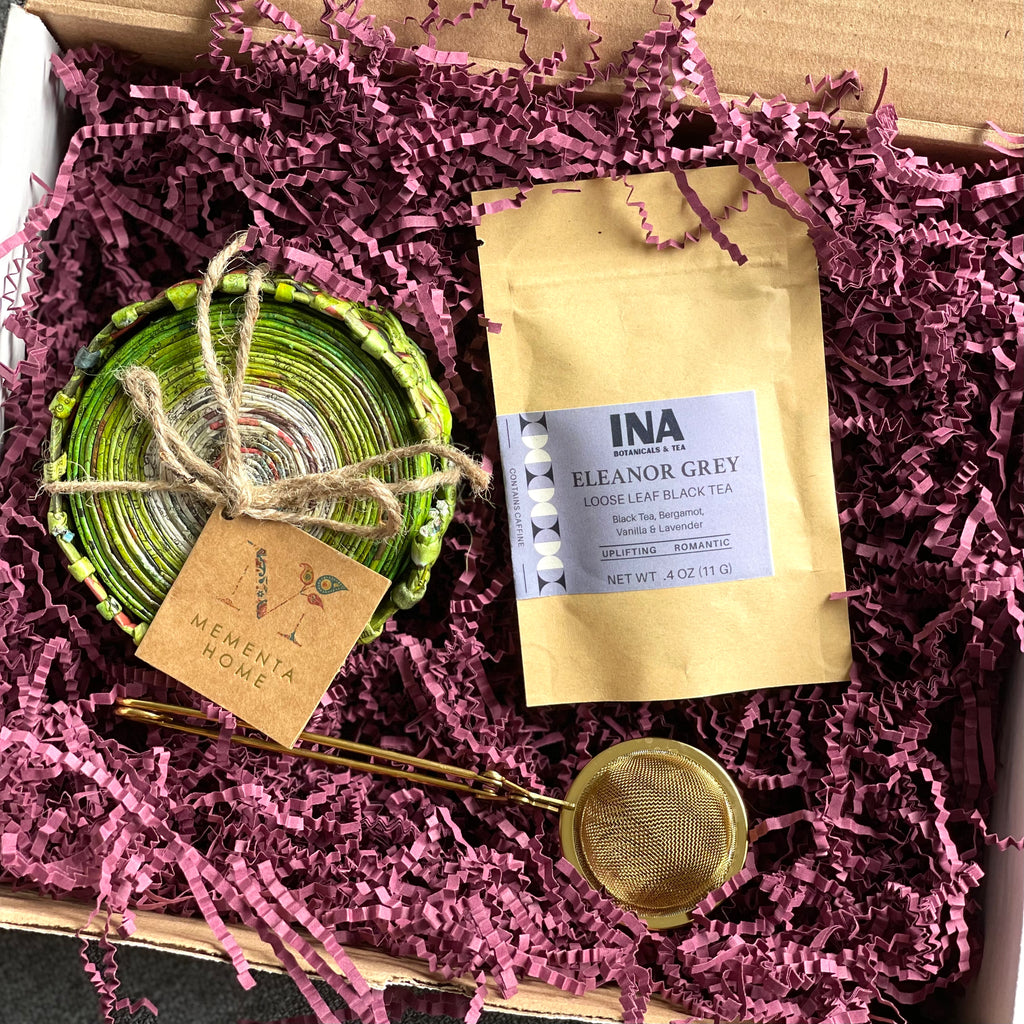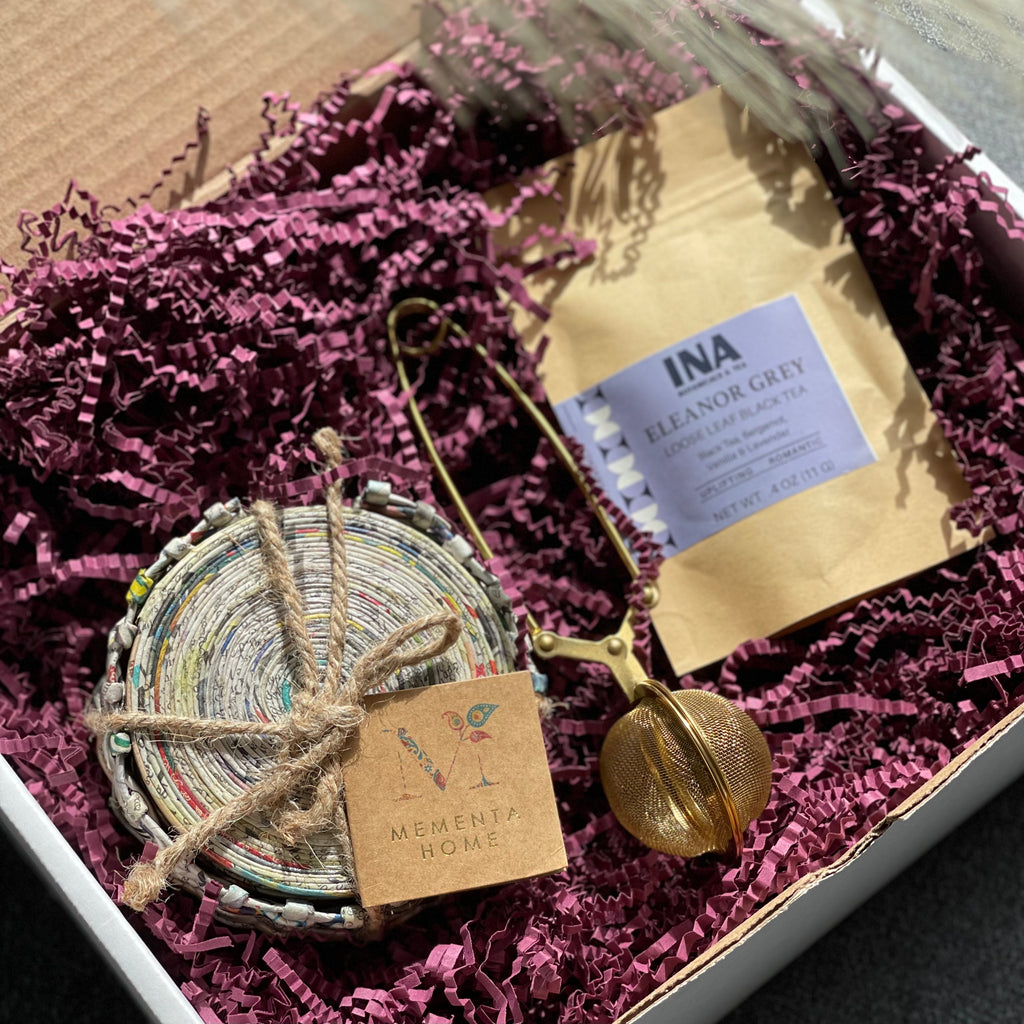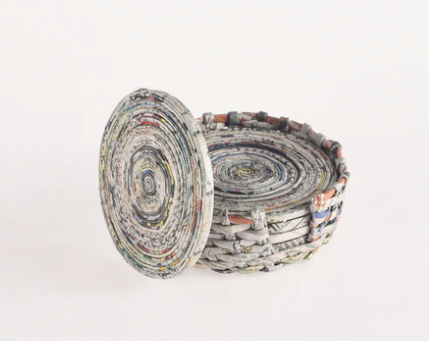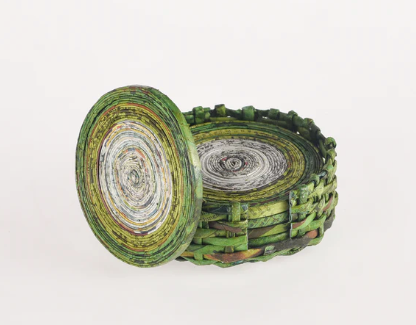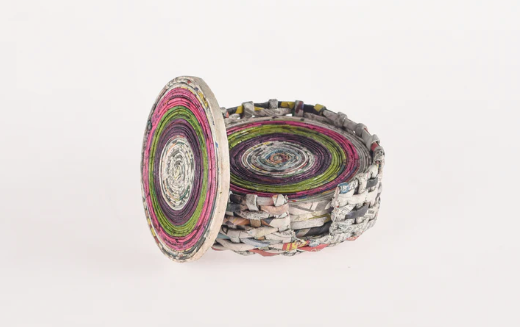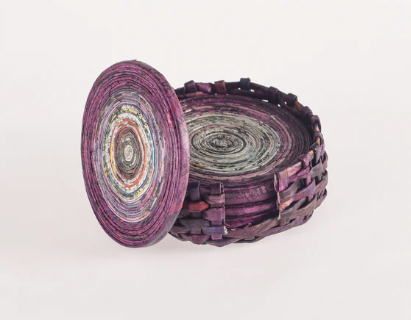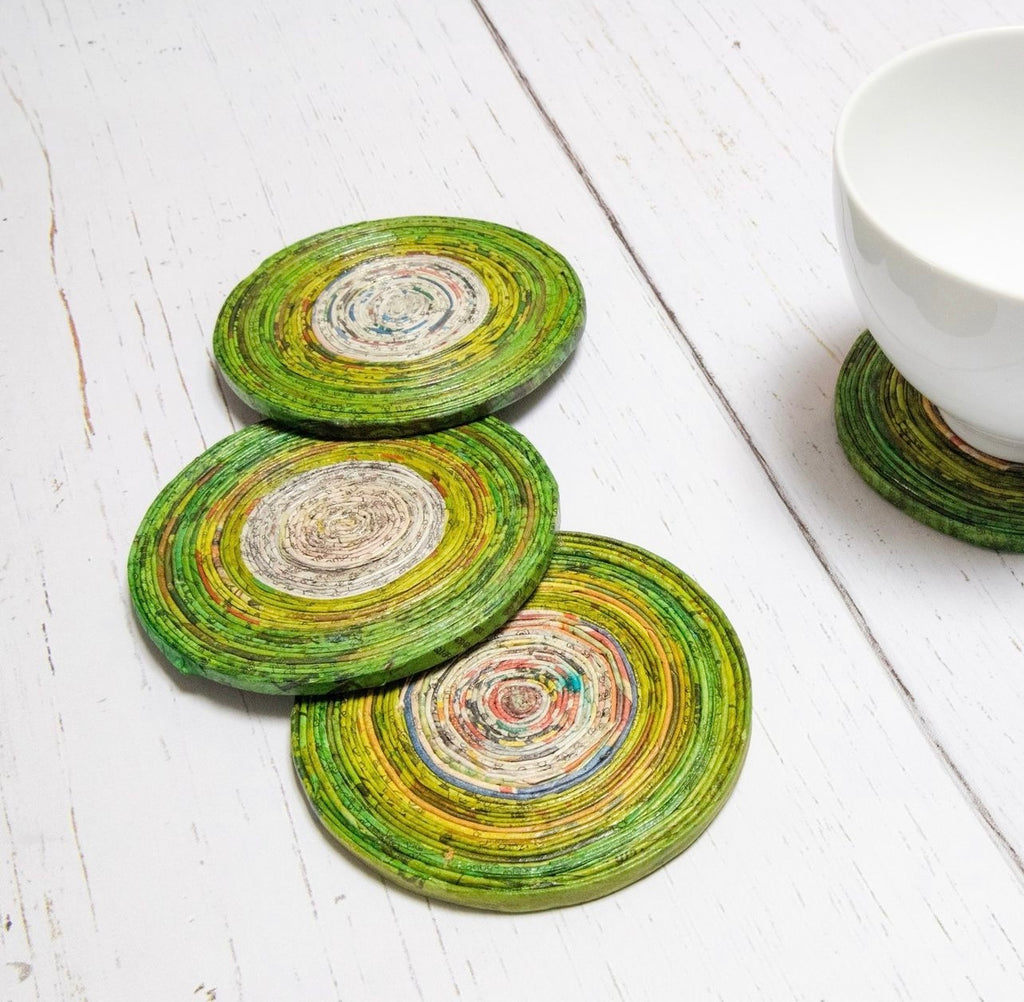 Tea Accessories Mini Gift Bundle
Tea Accessories Mini Gift Bundle
description
Tea Accessories Mini Gift Bundle
This Mini Gift Bundle is the perfect gift for tea lovers.
Featuring Mementa Home Newspaper Coasters, our popular Eleanor Grey loose leaf tea, and a gold ball tea infuser. This is an eco-friendly and luxurious way to show the mother figures in your life that you care. 
Eleanor Grey: Black Tea, Vanilla Bean, Lavender, Calendula, Natural Bergamot Oil, Natural Vanilla Oil* 
Mementa Home Newspaper Coasters:
Made from recycled and upcycled newspapers.

Set includes 6 coasters and a holder.

4 inches (diameter). 4.5 inches with holder.

Wipe clean with a dry or slightly damp cloth.

While we do our best to maintain consistency, please note that coasters items are hand-crafted from printed newspapers and there may by slight variation across colors and patterns.
Price
$30.00* + tax
*A portion of the proceeds is donated to social and environmental causes to help empower communities.