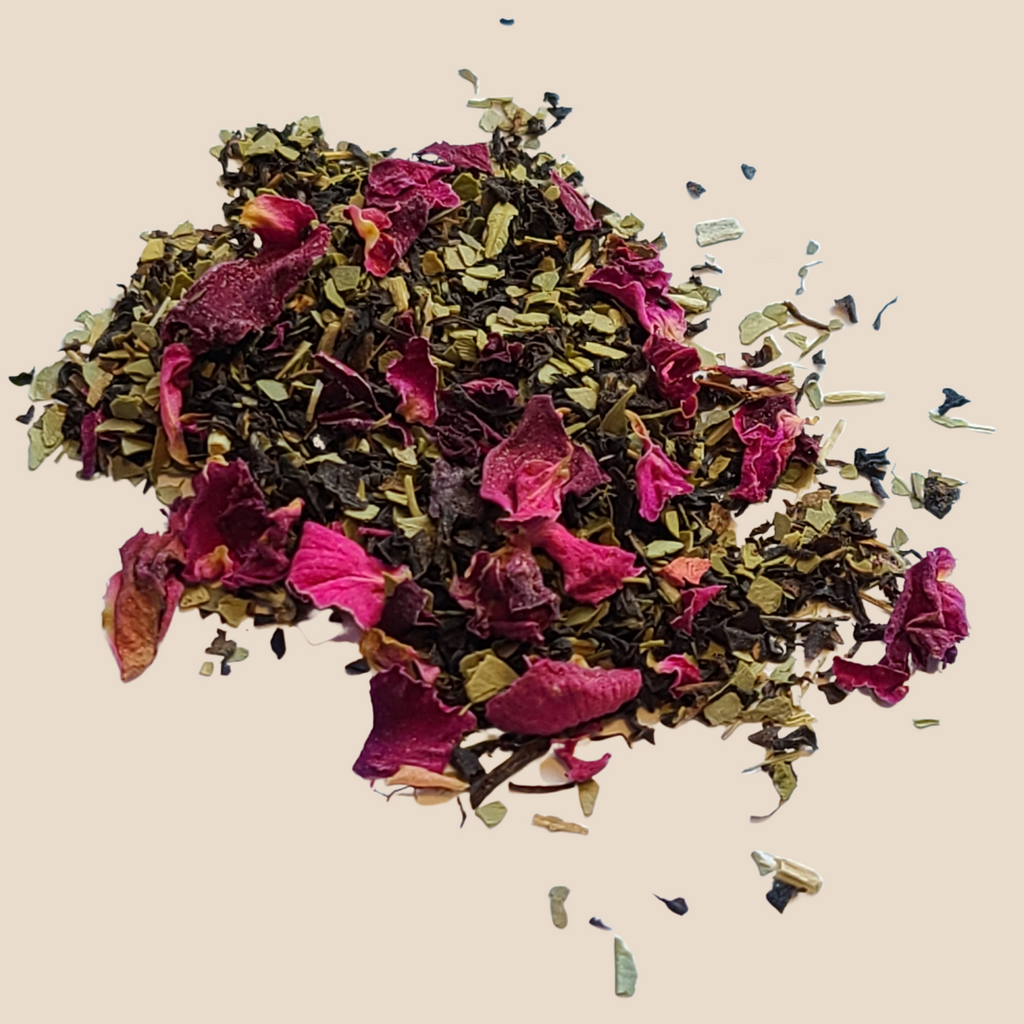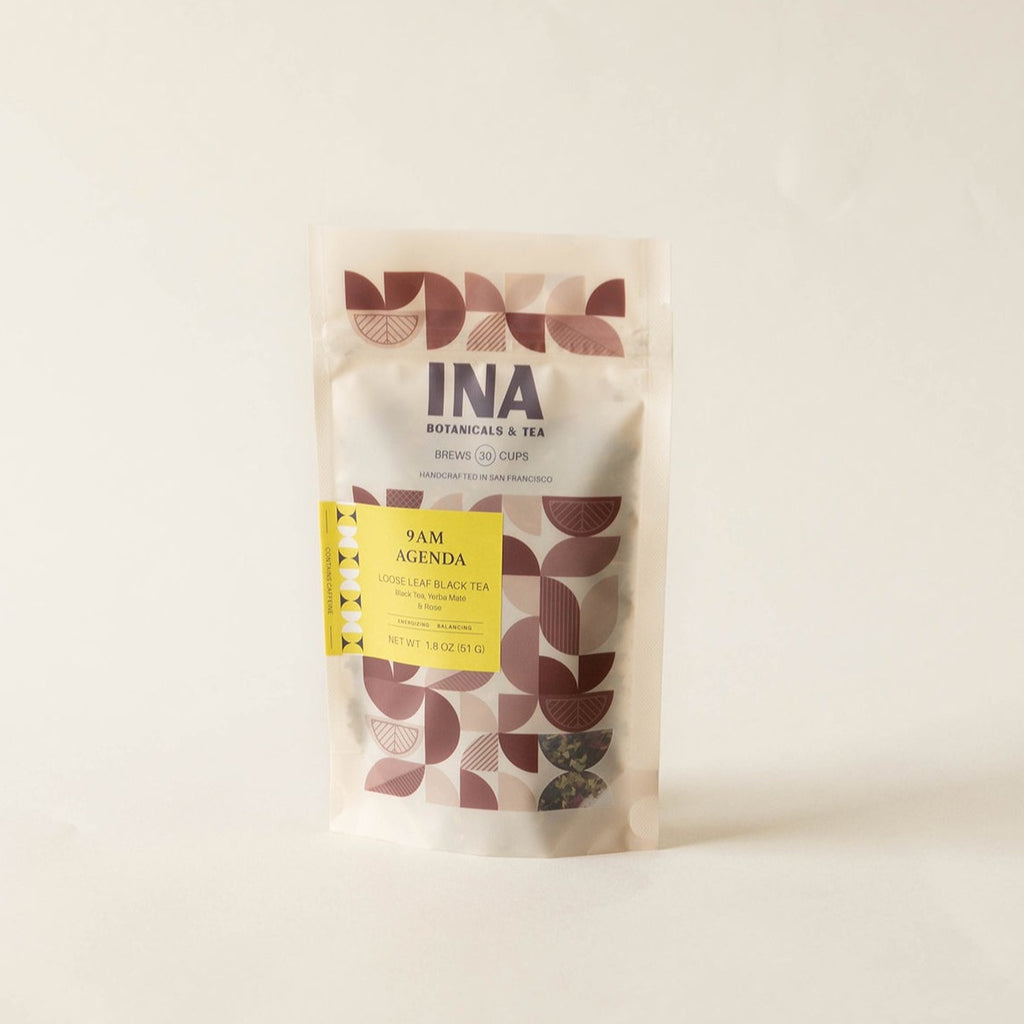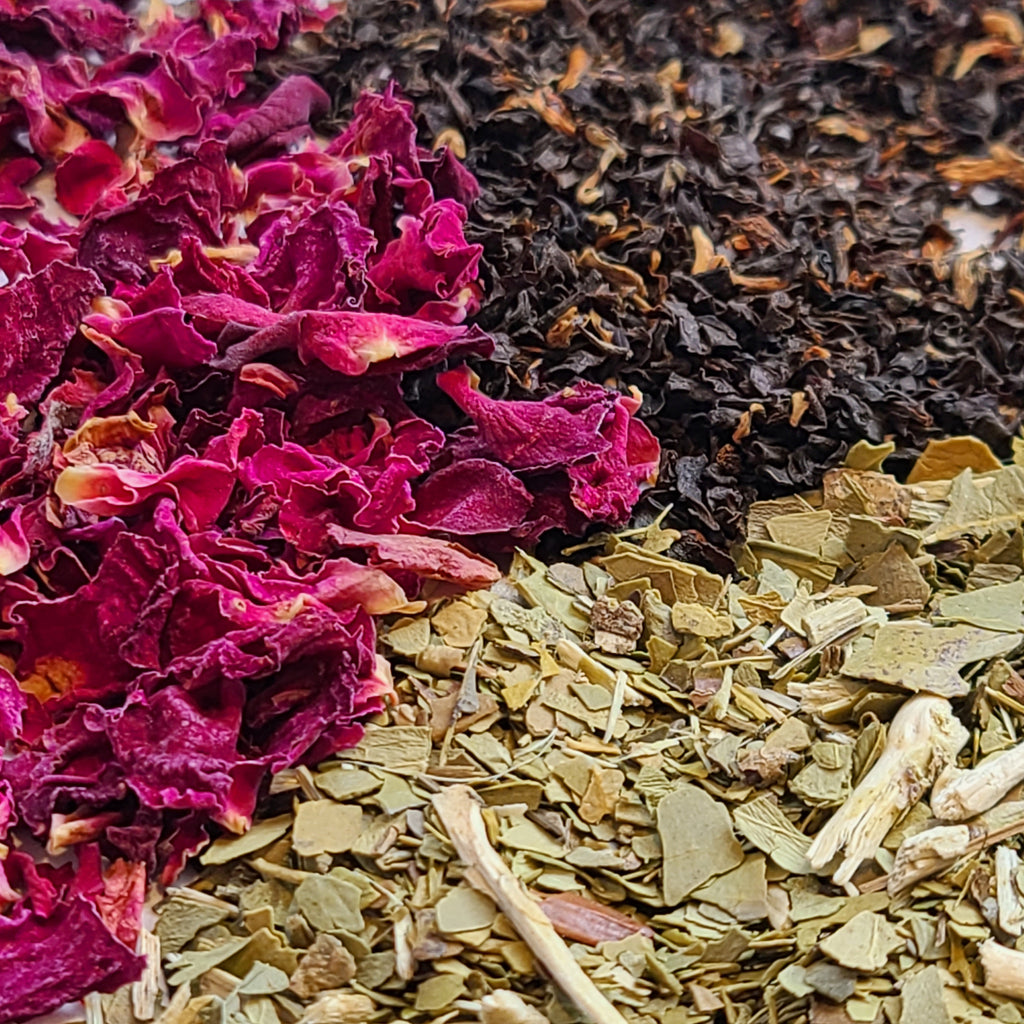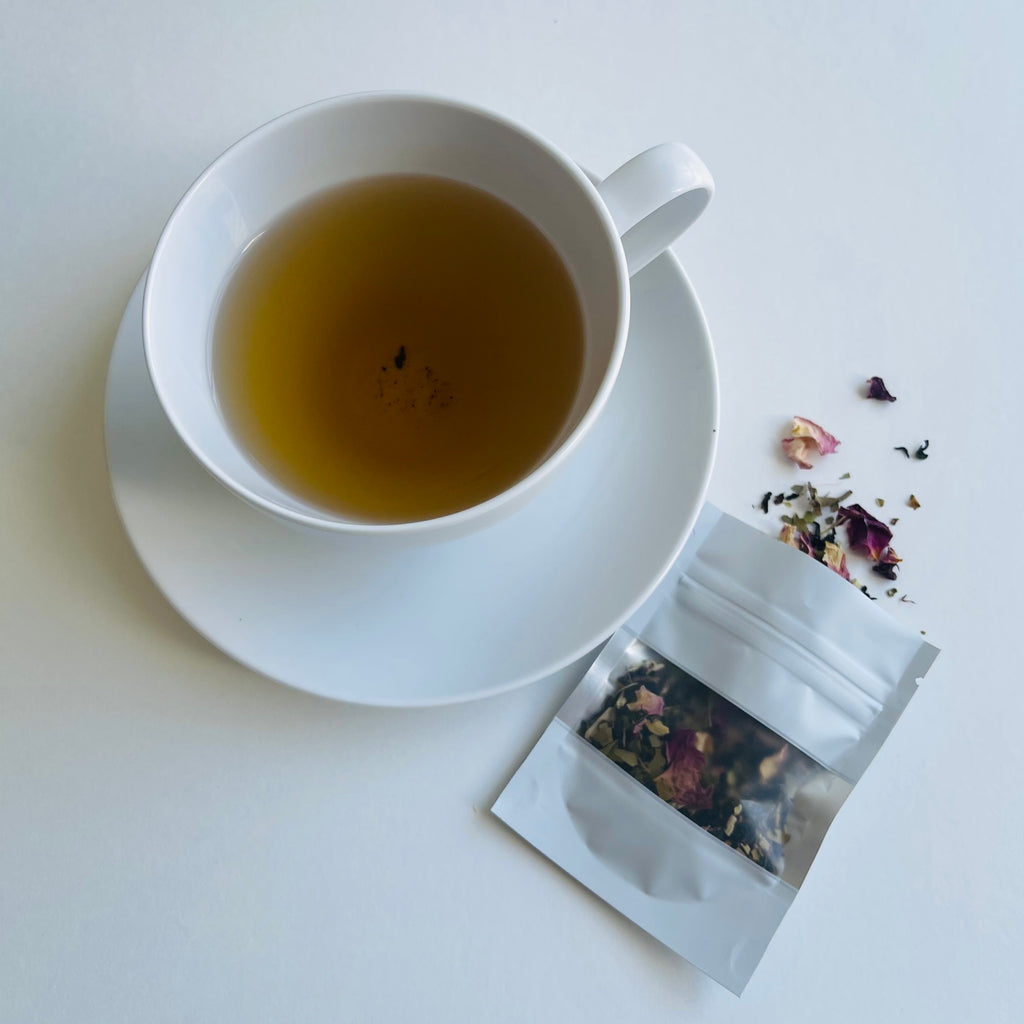 9 AM Agenda - Energizing
9 AM Agenda - Energizing
description


Black Tea Loose Leaf Blend
Yerba Maté, Black Tea, Rose Petals* 
Whether your day is carefully planned to a 'tea' or starts to throw you for a loop, take it head on with a mug of 9 AM Agenda. This smooth, caffeinated blend is reminiscent of a fragrant meadow and rose garden. Enjoy first thing in the morning or for a midday boost and ditch the caffeine jitters.
Yerba maté originated from the Guaraní, a South America aboriginal group. It's been traditionally sipped for its richness of vitamins, minerals, and caffeine content. Black tea is known to be rich in antioxidants and may aid to jump start your mind. 
Contains caffeine.
Suggested use
Steep 1 tspn to 1 cup of hot (not boiling) water for 5 minutes. 
Taste

Malty, Earthy, Refreshing
Supportive Actions
Energy, Supports Mental Focus
Safety
Enjoy up to 4-5 cups a day. Take a break for a few days after consecutive consumption of 14 days.


Price
$17.00 - 30+ servings per bag. Small tea infuser mesh snap ball sold separately.
$8.00 - 7+ servings per small sample pouch
 *Organic ingredients
Note: If pregnant or breastfeeding consult with a physician, herbalist, or nutritionist before consuming any of the products. These statements have not been evaluated by the Food and Drug Administration. This product is not intended to diagnose, treat, cure, or prevent any disease.