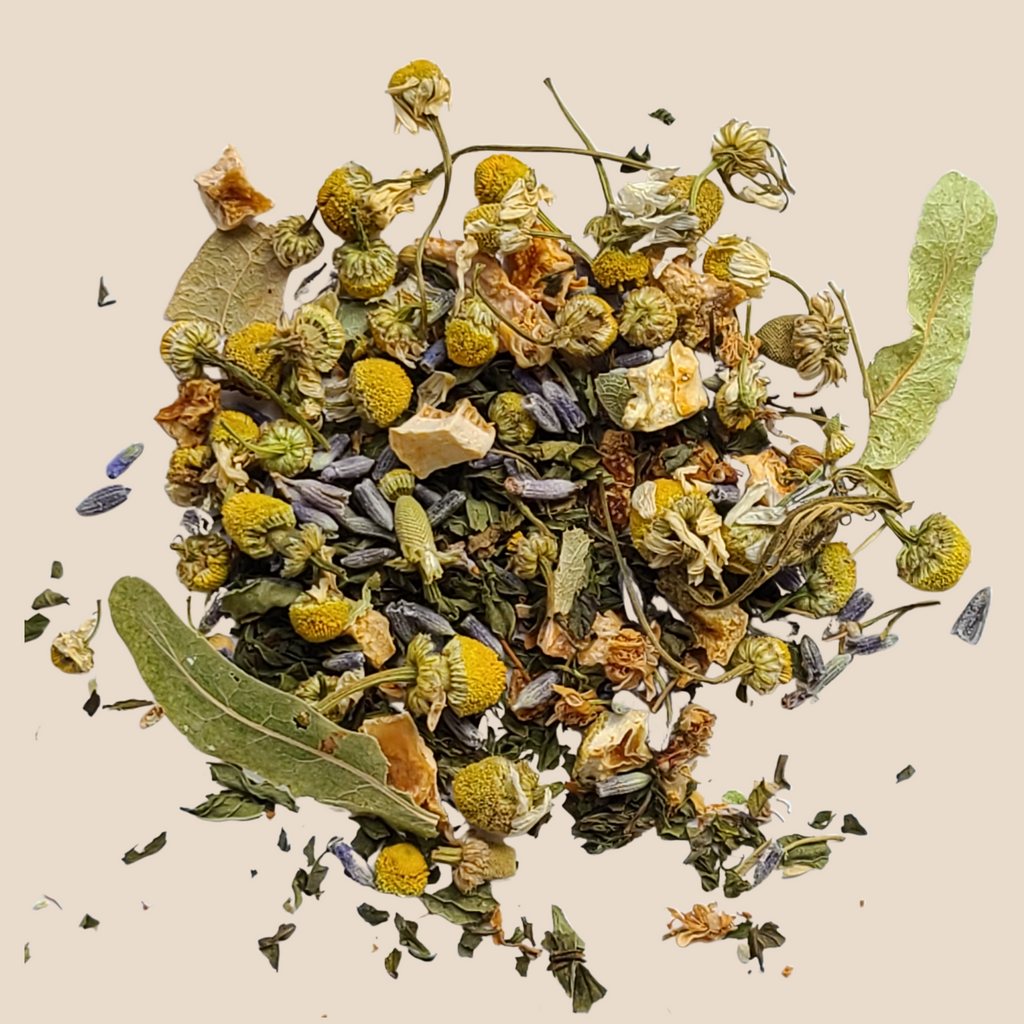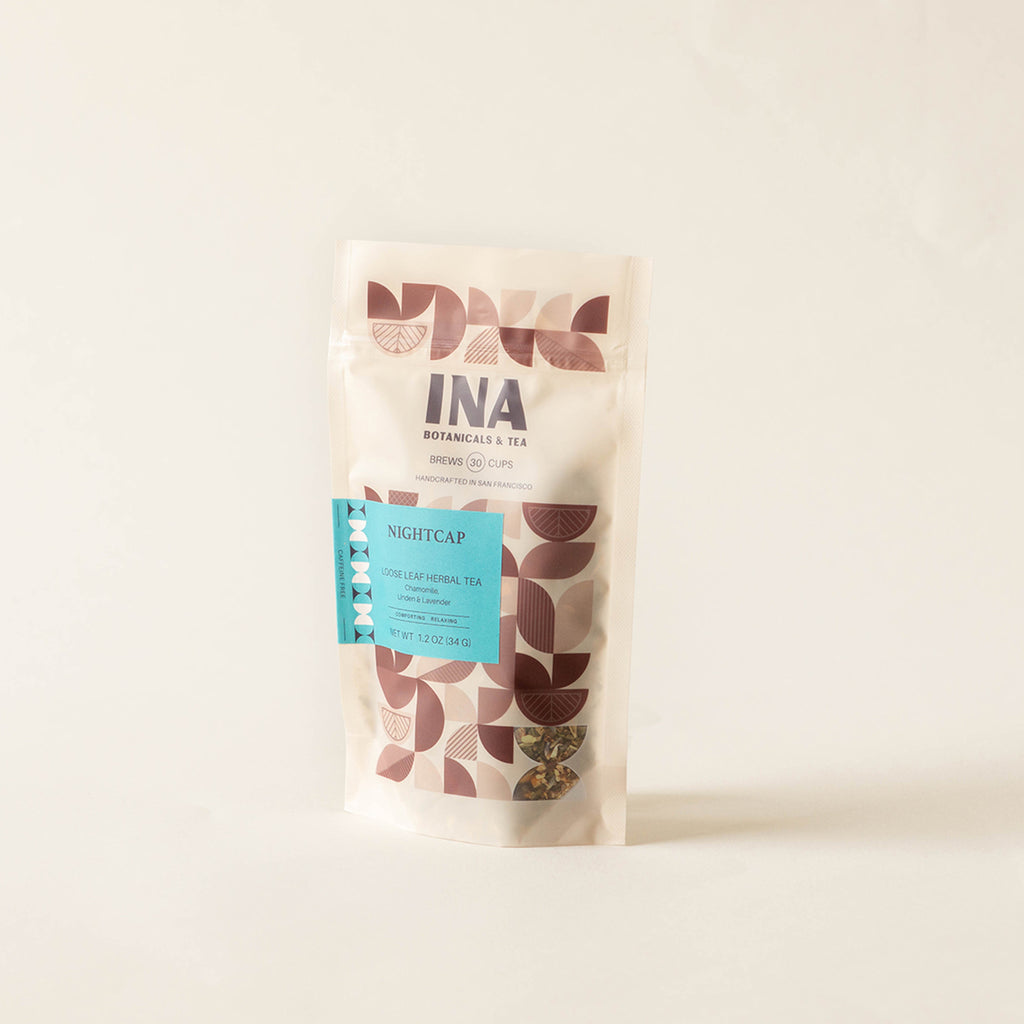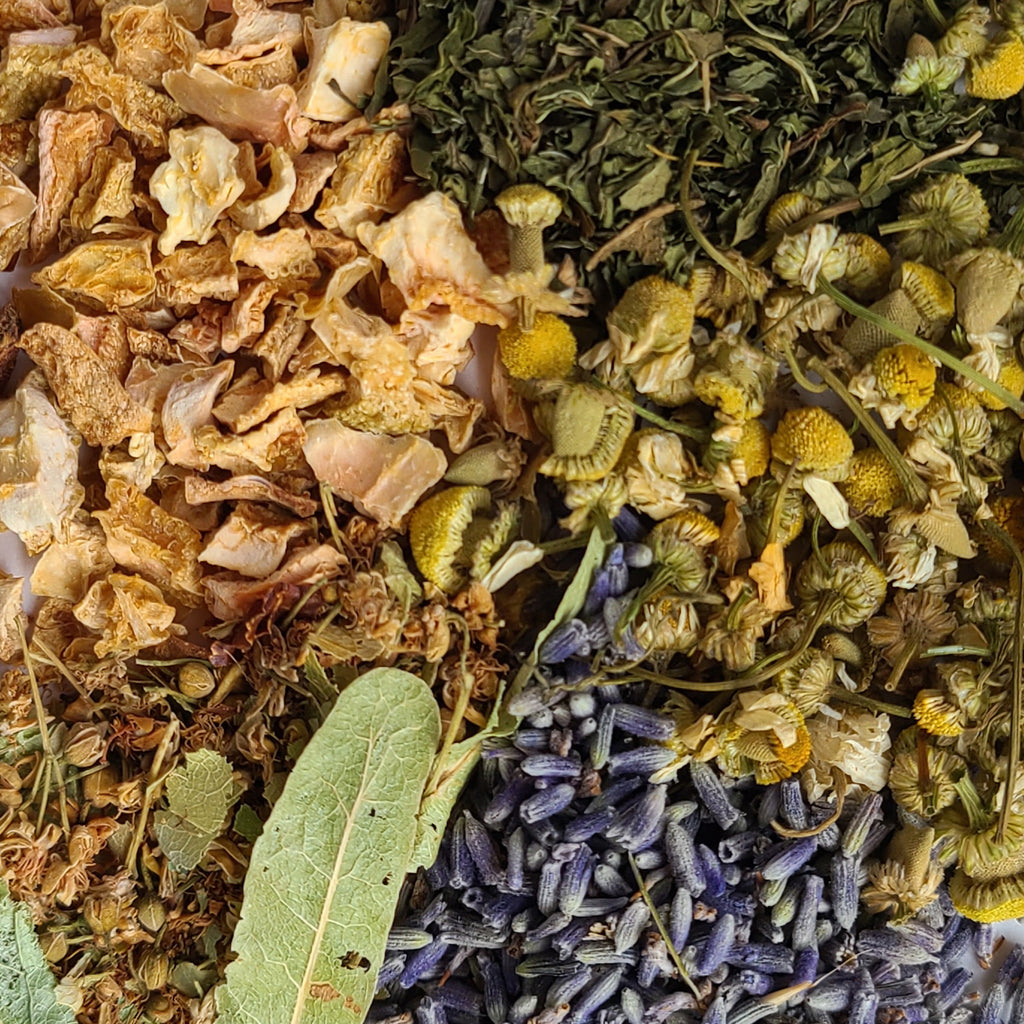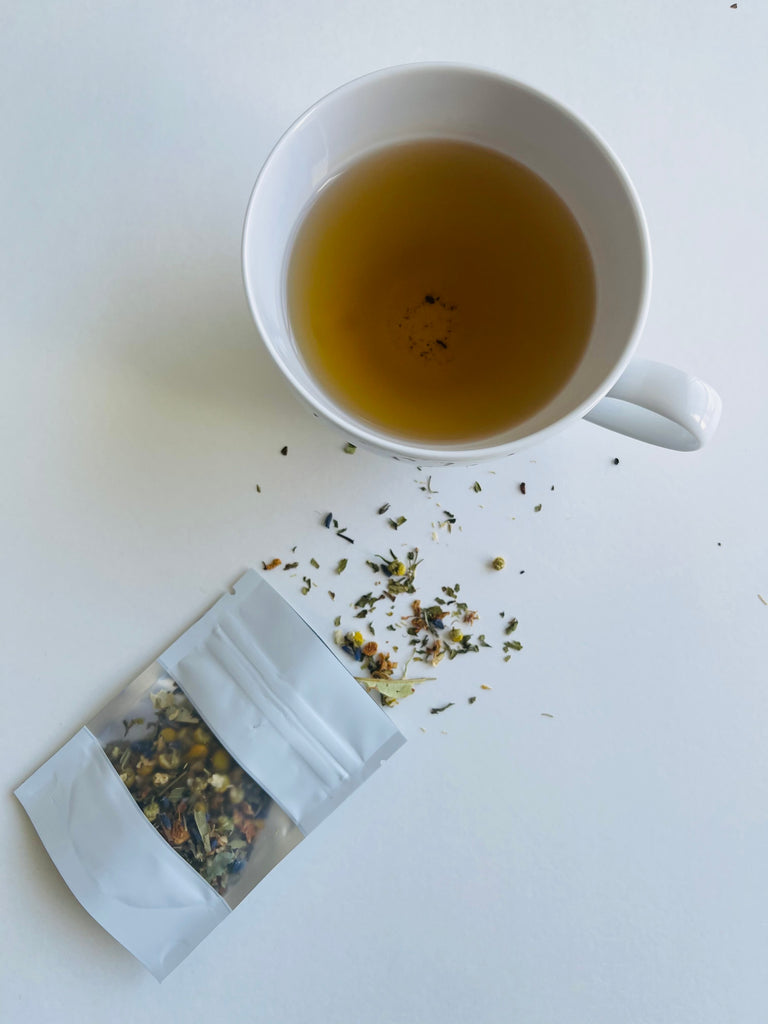 Nightcap
Nightcap
description
Herbal Loose Leaf Tea Blend

Chamomile, Spearmint, Lavender, Linden Flower, Lemon Peel*
You did a lot today. Rest and relax with a pillow of soothing botanicals in your cup. Chamomile aids in whisking away tension, while the fragrant flowers of lavender and linden help pat you to sleep.
Chamomile has been known to help ease muscle tightness and ease digestion. Linden flower has traditionally been used to calm anxiety.

Does NOT contain caffeine.
Suggested use
Steep 1 tspn to 1 cup of boiling water for 5+ minutes. 

Resteep as desired for that extra snug vibe.
Taste
Supportive Actions
Calming, Supports Digestion
Price
$17.00 - 30+ servings per bag. Small tea infuser mesh snap ball sold separately.
$8.00 - 7+ servings per small sample pouch 
 *All herbs are organic. 
Note: If pregnant or breastfeeding consult with a physician, herbalist, or nutritionist before consuming any of the products. These statements have not been evaluated by the Food and Drug Administration. This product is not intended to diagnose, treat, cure, or prevent any disease.