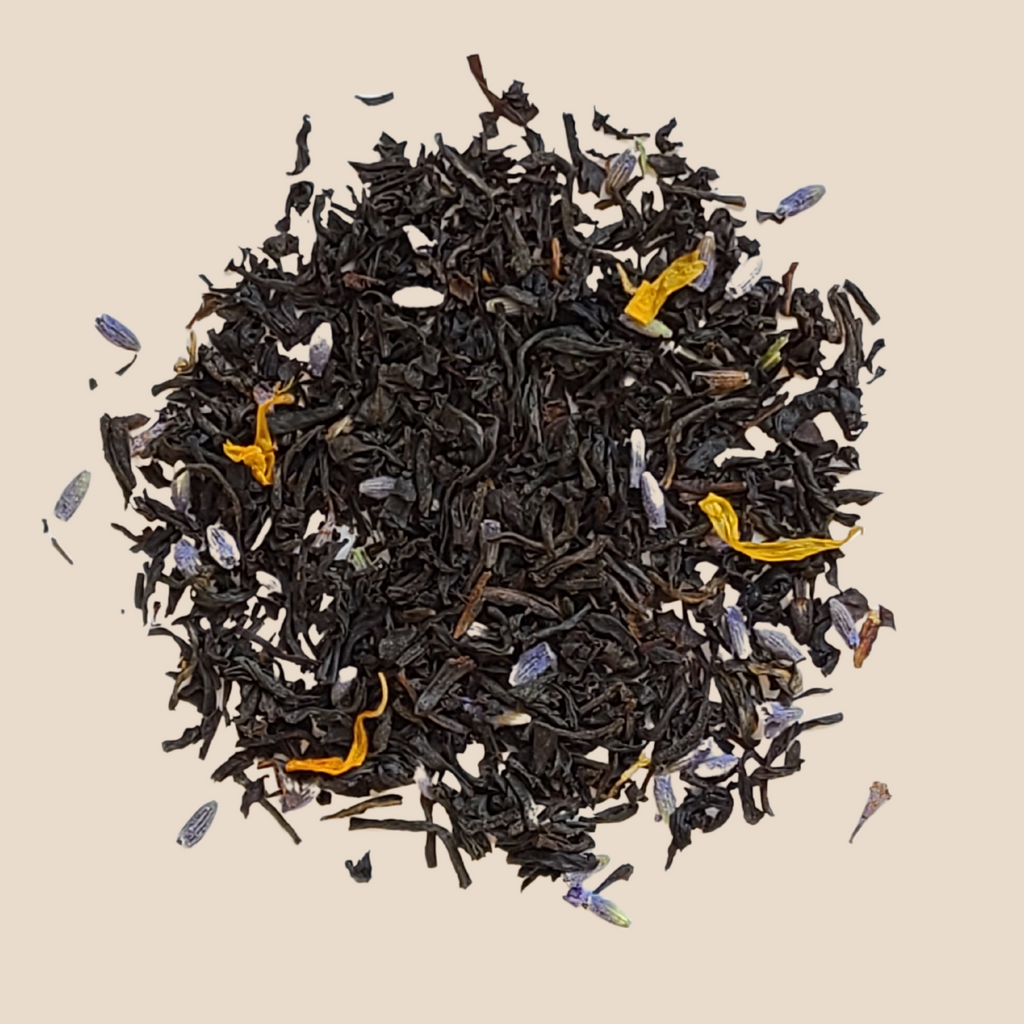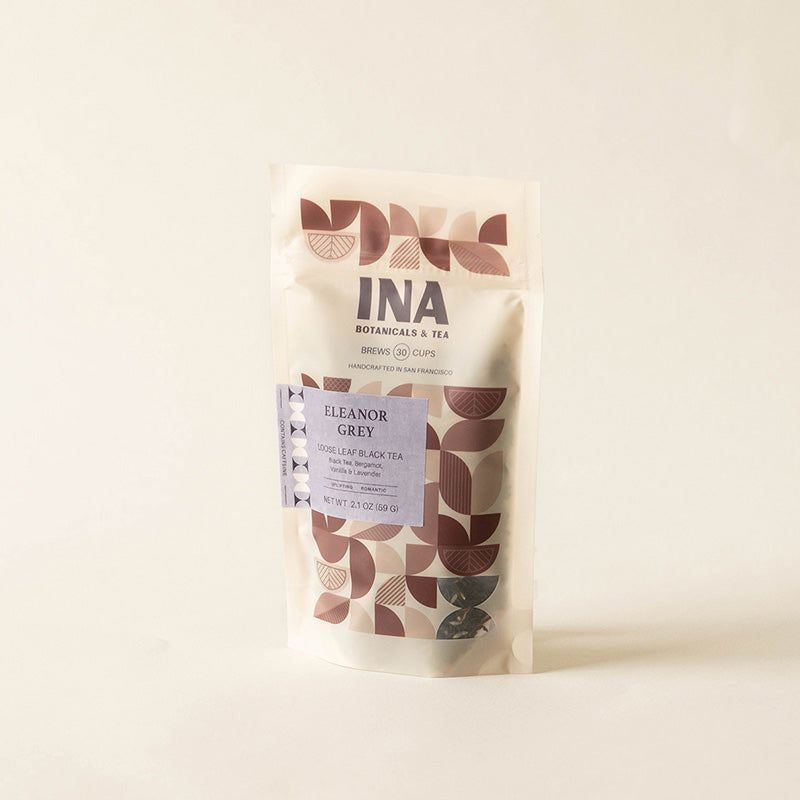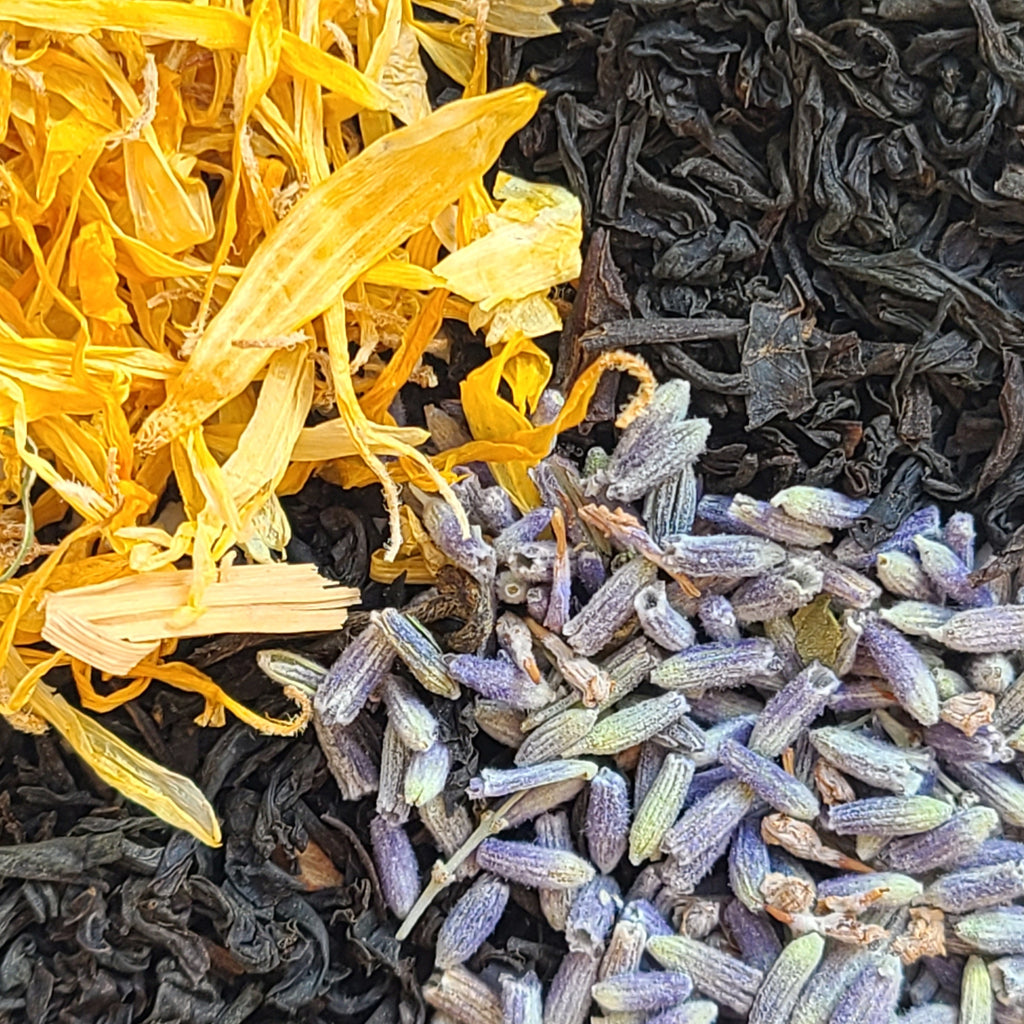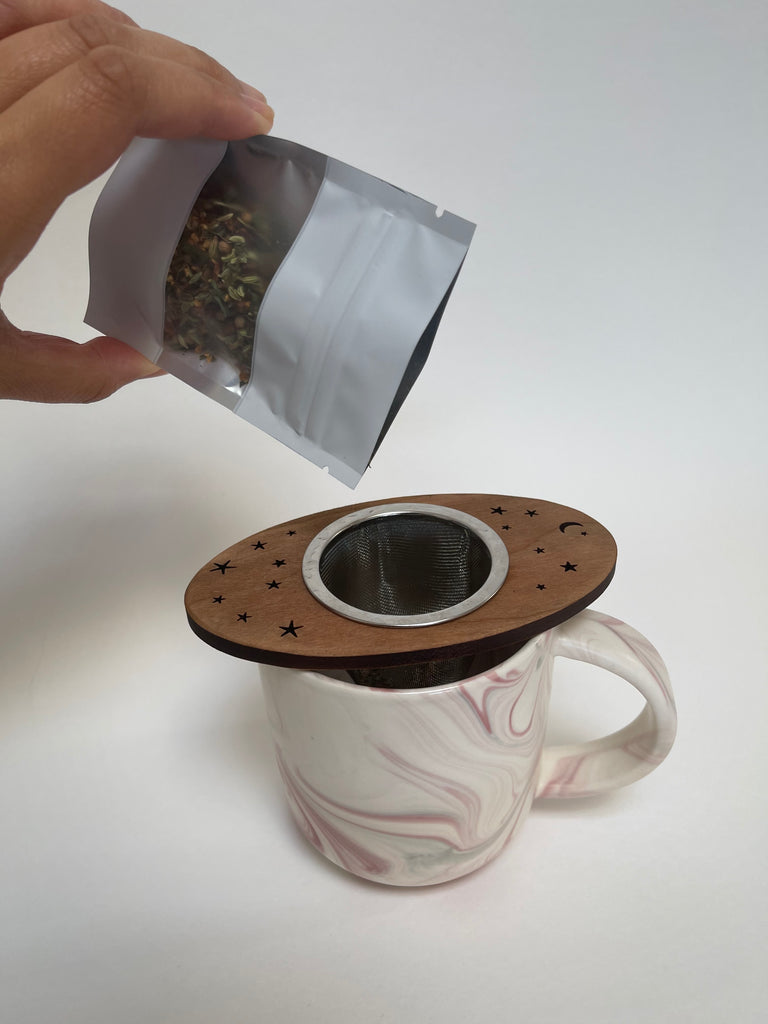 Eleanor Grey - Uplifting
Eleanor Grey - Uplifting
description
Black Tea Loose Leaf Blend
Black Tea, Vanilla Bean, Lavender, Calendula, Natural Bergamot Oil, Natural Vanilla Oil* 
A whimsical take on a classic, Eleanor Grey is blended with Indian black tea, luscious vanilla, a citrus squeeze of bergamot oils, and lavender and calendula petals. Make it a part of your morning routine for a caffeine lift. Enjoy it with friends for an in-person or virtual afternoon tea party. 
Contains caffeine.
Suggested use 
Steep 1 tspn to 1 cup of boiling water for 3-5 minutes. 

Steep in the refrigerator for a minimum of two hours or overnight for a refreshing cold brew.
Taste
Citrus, Black Tea, Vanilla, Lavender, Caramel, Aromatic
Supportive Actions

Energizing, Aromatic, May Support Sexual Mood
Price
$17.00 - 30+ servings per bag. Small tea infuser mesh snap ball sold separately.
$8.00 - 7+ servings per sample pouch
 *All herbs are organic. 
Note: If pregnant or breastfeeding consult with a physician, herbalist, or nutritionist before consuming any of the products. These statements have not been evaluated by the Food and Drug Administration. This product is not intended to diagnose, treat, cure, or prevent any disease.