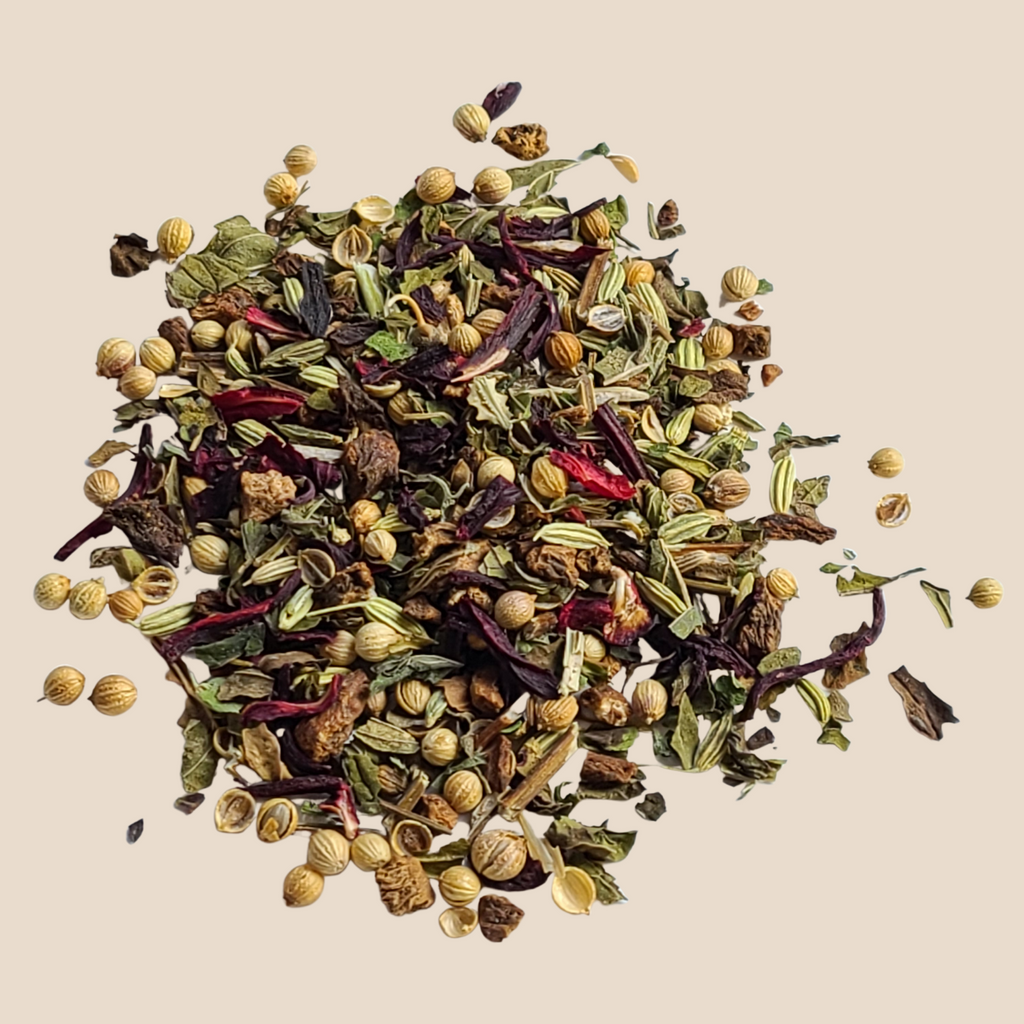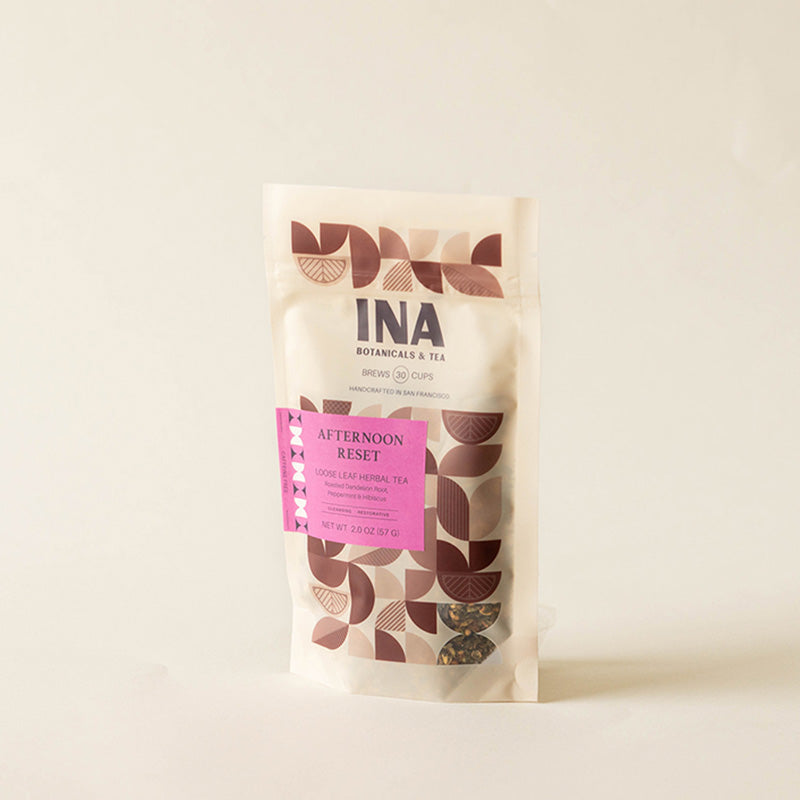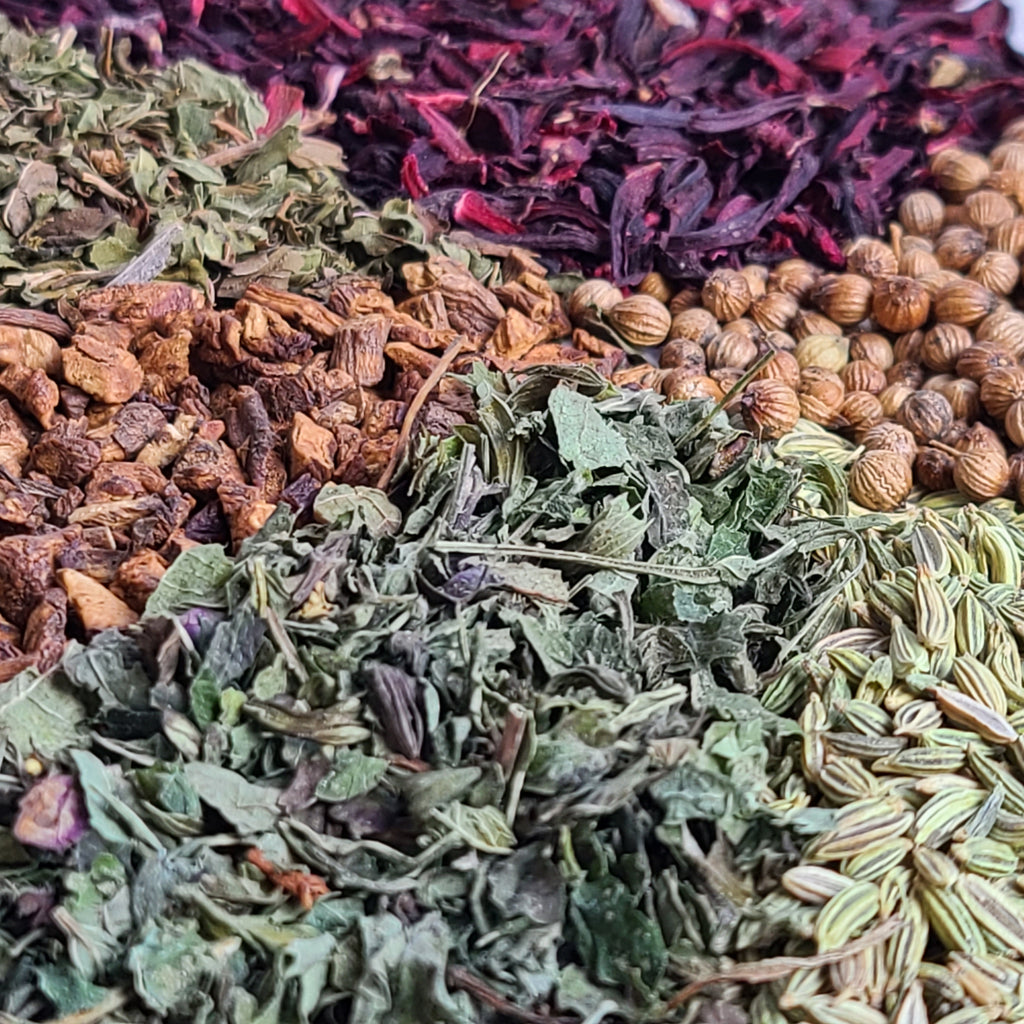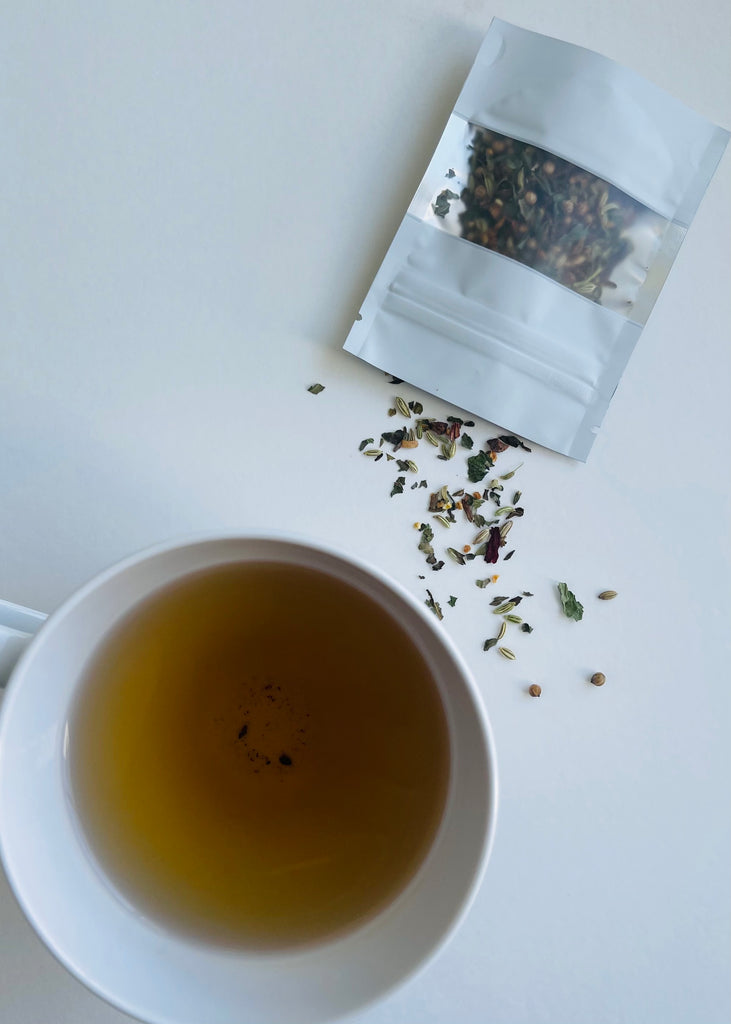 Afternoon Reset - Gentle Detox
Afternoon Reset - Gentle Detox
description
Herbal Loose Leaf Blend 
Roasted Dandelion, Fennel, Peppermint, Coriander, Lemon Balm, Hibiscus*


Afternoon Reset is a layered roasted blend of dandelion root with notes of toasted cocoa and mint. Hints of tart citrus brighten this tonic herbal tea. Infuse a cup between lunch and dinner to support your liver and digestive systems. Get that minty fresh breath feeling before your next engagement. 
Does NOT contain caffeine.
Suggested use
Steep 1 tspn to 1 cup of boiling water for 8-15 minutes. 

Steep in the refrigerator for a minimum of two hours or overnight for a refreshing cold brew.
Taste

Roasted chicory, Minty, Tart
Supportive Actions

Supports Digestion, Refreshing, Cleansing, Helps Detoxify
Safety 
Enjoy a cup daily for up to 7 consecutive days. Take a break for a few days before drinking daily again. Dandelion root is not recommended if you are on blood thinners or a diuretic.

Price
$17.00 - 30+ servings per bag. Small tea infuser mesh snap ball sold separately. 
$8.00 - 7+ servings per sample pouch
 *All herbs are organic. 
Note: If pregnant or breastfeeding consult with a physician, herbalist, or nutritionist before consuming any of the products. These statements have not been evaluated by the Food and Drug Administration. This product is not intended to diagnose, treat, cure, or prevent any disease.