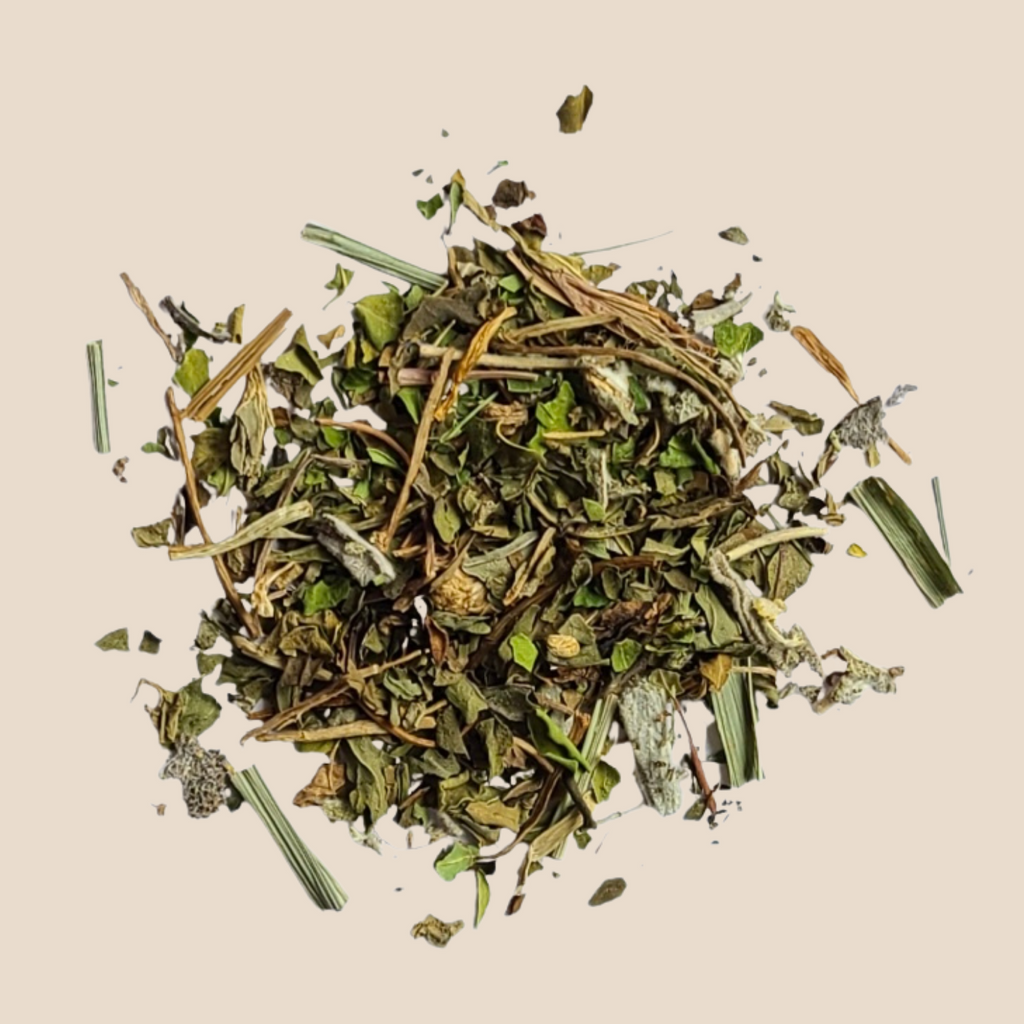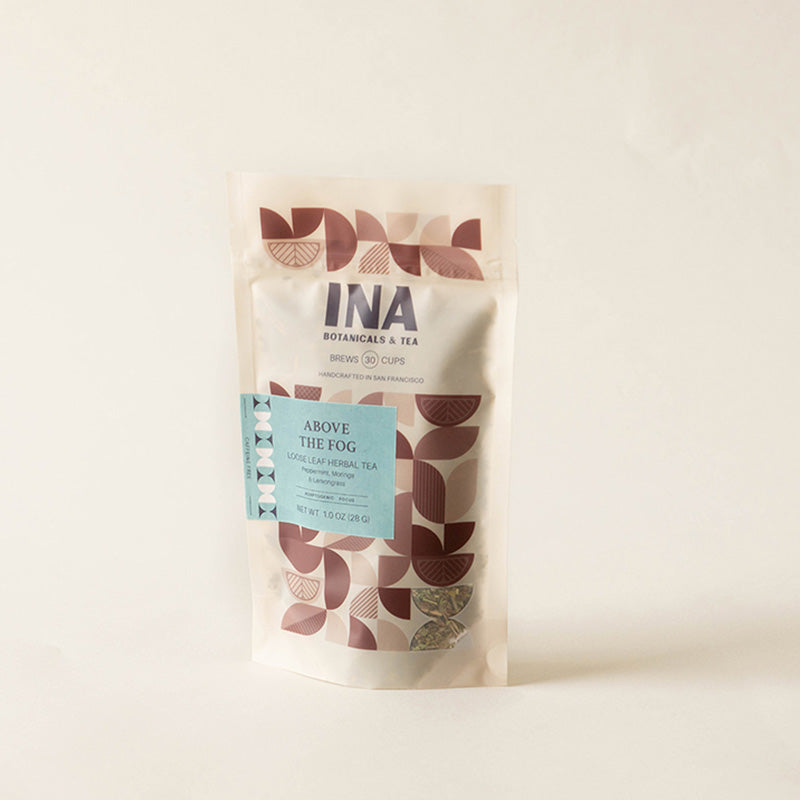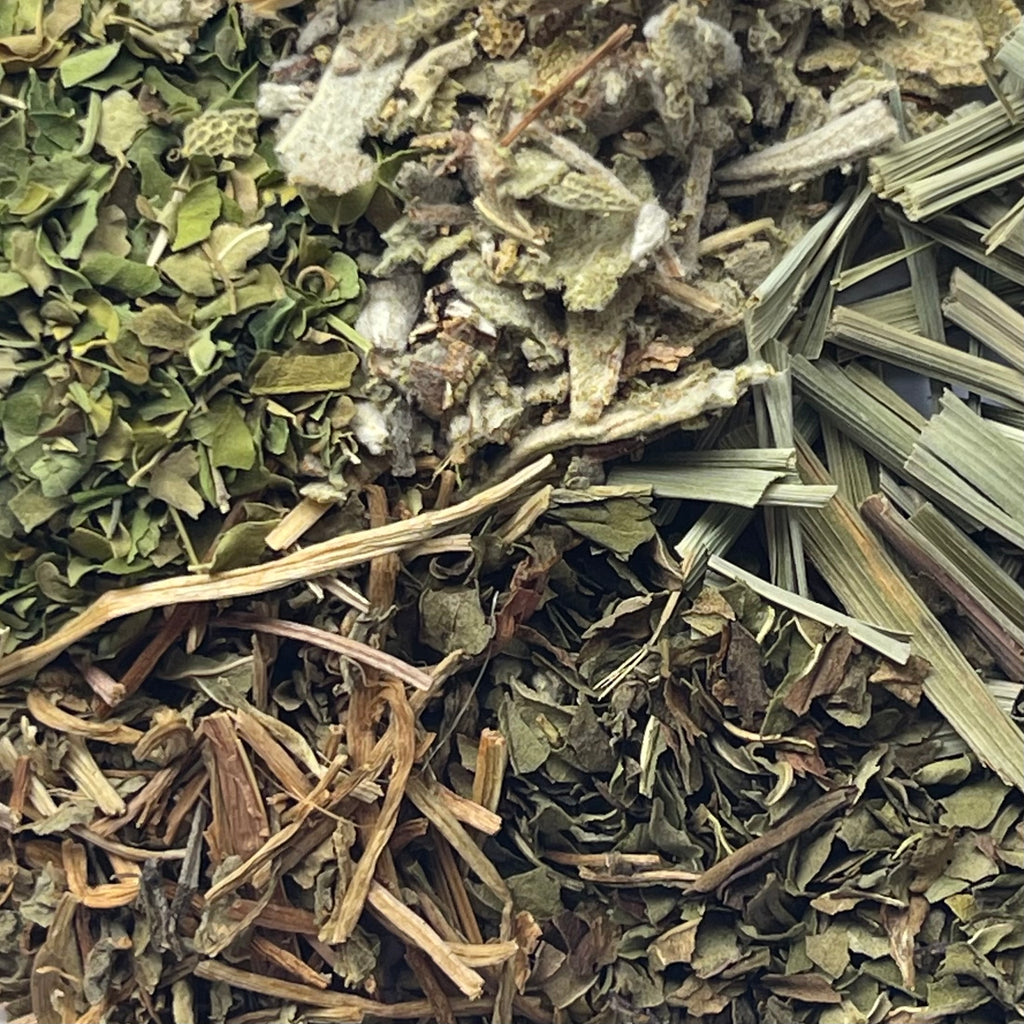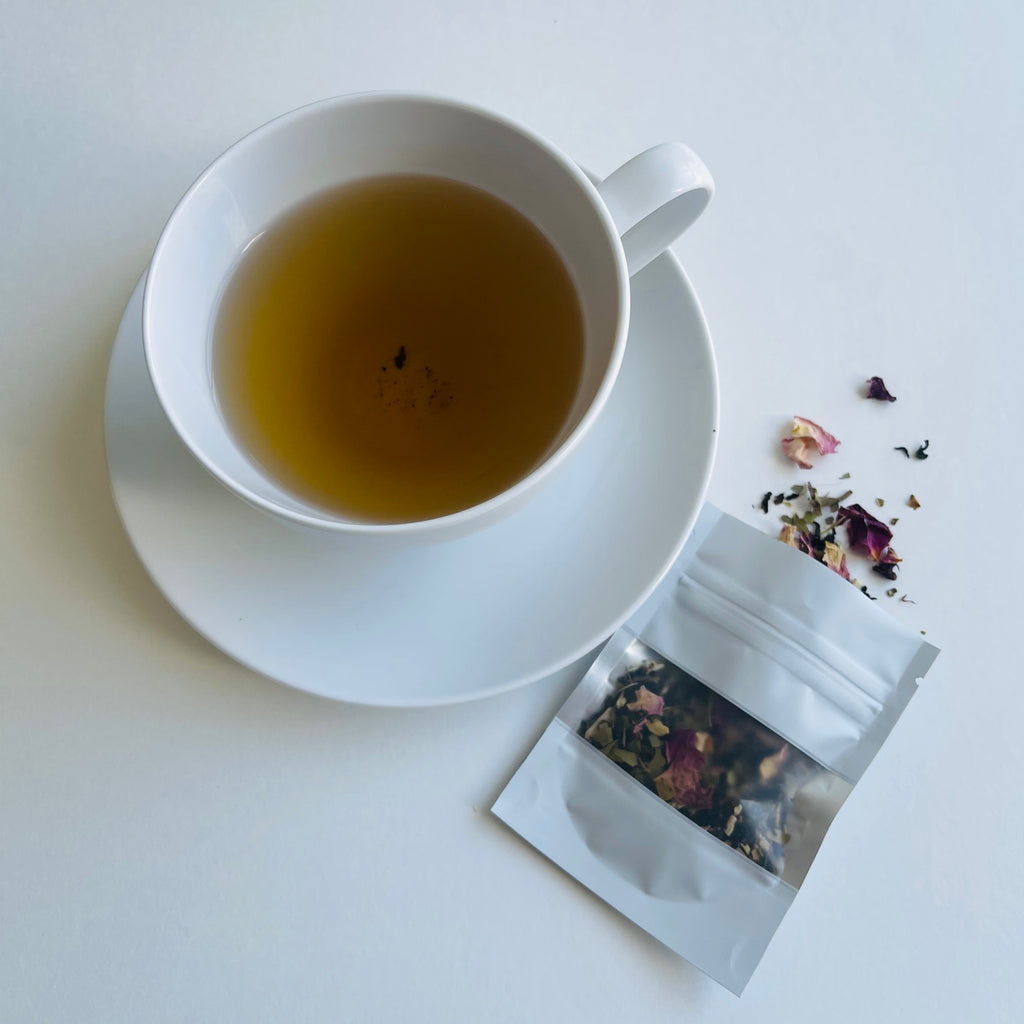 Above the Fog - Calm Focus
Above the Fog - Calm Focus
description
Herbal Tea Loose Leaf Blend
Peppermint, Moringa, Gotu Kola, Lemongrass, Sage*
This savory, adaptogenic blend supports your focus and helps your body manage everyday stressors. Its mint forward profile has undertones of lemon and citrus with the perk of the tastebuds from peppery notes from sage. Enjoy it anytime to rise above the fog to help you clearly handle any task ahead. 
Does not contain caffeine. 
Suggested use
Steep 1 tspn to 1 cup of boiling water for 5 minutes. 
Taste

Minty, Bitter, Grassy
Supportive Actions
Adaptogenic, Calming, Supports Clarity, May Have Antioxidant Qualities
Price
$17.00 - 30+ servings per bag. Small tea infuser mesh snap ball sold separately.
$8.00 - 7+ servings small sample pouch.
 *All herbs are organic. 
Note: If pregnant or breastfeeding consult with a physician, herbalist, or nutritionist before consuming any of the products. These statements have not been evaluated by the Food and Drug Administration. This product is not intended to diagnose, treat, cure, or prevent any disease.